Understanding and Using Presets in Market Samurai
Once video starts, click on video to expand to full screen for best viewing
How to use Market Samurai's new feature "preset filters" to automate your keywords research and analysis process.
Previously, if you wanted to limit the keywords that appeared in the list, you used a series of "filters" on the type of data you wanted to limit on.
For example, after I ran a keyword generation list, I would then ask Market Samurai to only show me keywords in my list that had competing sites of less than 30,000.
Now, with Market Samurai's new feature, you select a "preset" and all your little filter tweaks are applied. Don't see one? Set your filters once, and then save the new preset.
This video walks you exactly how and why to use Market Samurai's new Preset Filters feature.
FYI: My standard filters were:

SEOT (SEO Traffic) of minimum 80
PBR (Phrase-to-Broad ratio) of minimum 15(%)
SEOTC (SEO Title Competition) of maximum 30000

Now, there is a custom preset called "Golden Rules" that you can click and instantly see the keywords that meet this criteria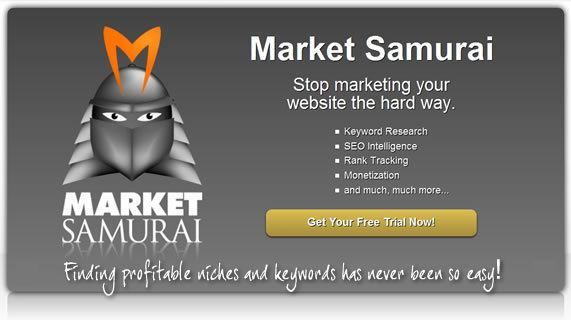 Related Videos
How To Find High Traffic Keywords
[jwplayer file="http://www.youtube.com/watch?v=38yPCIiLAwY" images="/images/market-samurai-tn.jpg" width="600″ height="400″]
How to Determine Keyword Relevancy
[jwplayer file="http://www.youtube.com/watch?v=qNatH5hBiqw" images="/images/market-samurai-tn.jpg" width="600″ height="400″]
Related Resources