How to Determine Keyword Relevancy
Once video starts, click on video to expand to full screen for best viewing
This video will help you understand the keyword research process, the Four Golden Rules of keyword research and how to use Market Samurai to generate a list of relevant keywords.
This video also discusses both the positive and negative keyword filters and methods to really drill in a see a complete list of relevant keywords.
In the niche building process, there are many steps (as shown below). This video focuses on How To Determine Keyword Relevancy.
Identify your primary market
Identify your primary keyword
Perform market research: See how many searches, how many competitors
Find all the related and relevant keywords you need to optimize for.
Drill in to the keyword list to see what your target market is looking for
Settle on a set of primary keywords to target and get content ideas your target market needs/wants
Produce the content to attract them to your site
Monetize the traffic you are getting
Promote your website so it gets more exposure and more sales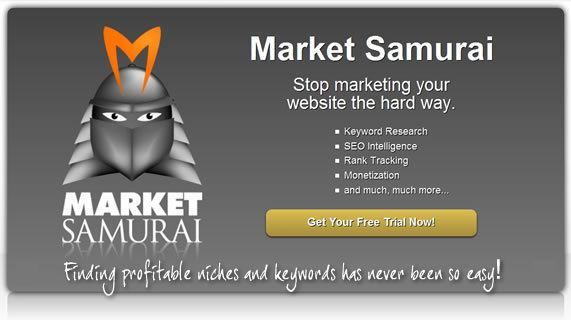 Related Videos
Understanding and Using Presets in Market Samurai
[jwplayer file="http://www.youtube.com/watch?v=XwrXc9TsV9Y" images="/images/market-samurai-tn.jpg" width="600″ height="400″]
How To Find High Traffic Keywords
[jwplayer file="http://www.youtube.com/watch?v=38yPCIiLAwY" images="/images/market-samurai-tn.jpg" width="600″ height="400″]
Related Resources